See NIPCM for routine safe management of care equipment as per SICPs.
Care Home Settings



Care homes should refer to the CH IPCM for more general information on safe management of care equipment in this setting as per SICPs.
Care equipment used for service users on the respiratory pathway may become contaminated with infectious transmissible pathogens and must be cleaned as per table 9.
Table 9: Equipment cleaning determined by SICPs/TBPs


| Pathway | Product |
| --- | --- |
| Routine care areas (non-respiratory pathway) – cleaning as per SICPs | General purpose detergent for routine cleaning. |
| Respiratory pathway -cleaning as per TBPs | Combined detergent/disinfectant solution at a dilution of 1000 ppm av chlorine or general purpose neutral detergent in a solution of warm water followed by a disinfectant solution of 1000ppm av chlorine for routine cleaning. |
See Appendix 7 of the NIPCM for cleaning of equipment contaminated with blood or body fluids (including saliva) or if it has been used on a patient with any other known or suspected infectious pathogen.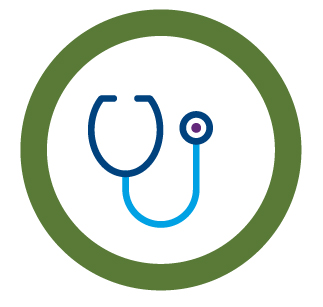 Primary Care and Community Health and Social Care settings - equipment cleaning for care at home services



Re-useable care equipment used on the respiratory pathway in the community health and care settings such as stethoscopes, syringe drivers and pumps must be decontaminated prior to removal from the service user's home.  Where this is not possible, they should be bagged and transported back to base for decontamination.