SICPs covered in this chapter are to be used by all staff, in all health and care settings, at all times, for all service users whether infection is known to be present or not to ensure the safety of those being cared for, staff and visitors in the care environment.
SICPs are the basic infection prevention and control measures necessary to reduce the risk of transmission of infectious agent from both recognised and unrecognised sources of infection.  More information can be found in chapter 1 of the NIPCM.
SICPs may be insufficient to prevent cross transmission of specific infectious agents. Therefore, additional TBPs are required to be used by staff when caring for service users with a known or suspected infection or colonisation. More information can be found in chapter 2 of the NIPCM.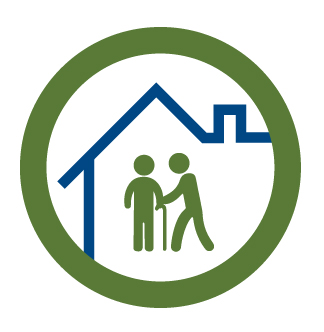 Care Home Settings
Care homes can find more information on SICPs and TBPs specific to the care home setting within the Care home IPCM.
The additional TBPs required for different infectious pathogens vary depending on the route by which they are transmitted.  Respiratory pathogens can be transmitted by the following;
Contact transmission
Droplet transmission
Airborne transmission
The NIPCM also contains an A-Z list of pathogens and stipulates the mode of transmission for each.