WHO World Hand Hygiene Day 5 May 2022 - Unite for safety: clean your hands
Hand hygiene is one of the best ways to reduce the spread of infection.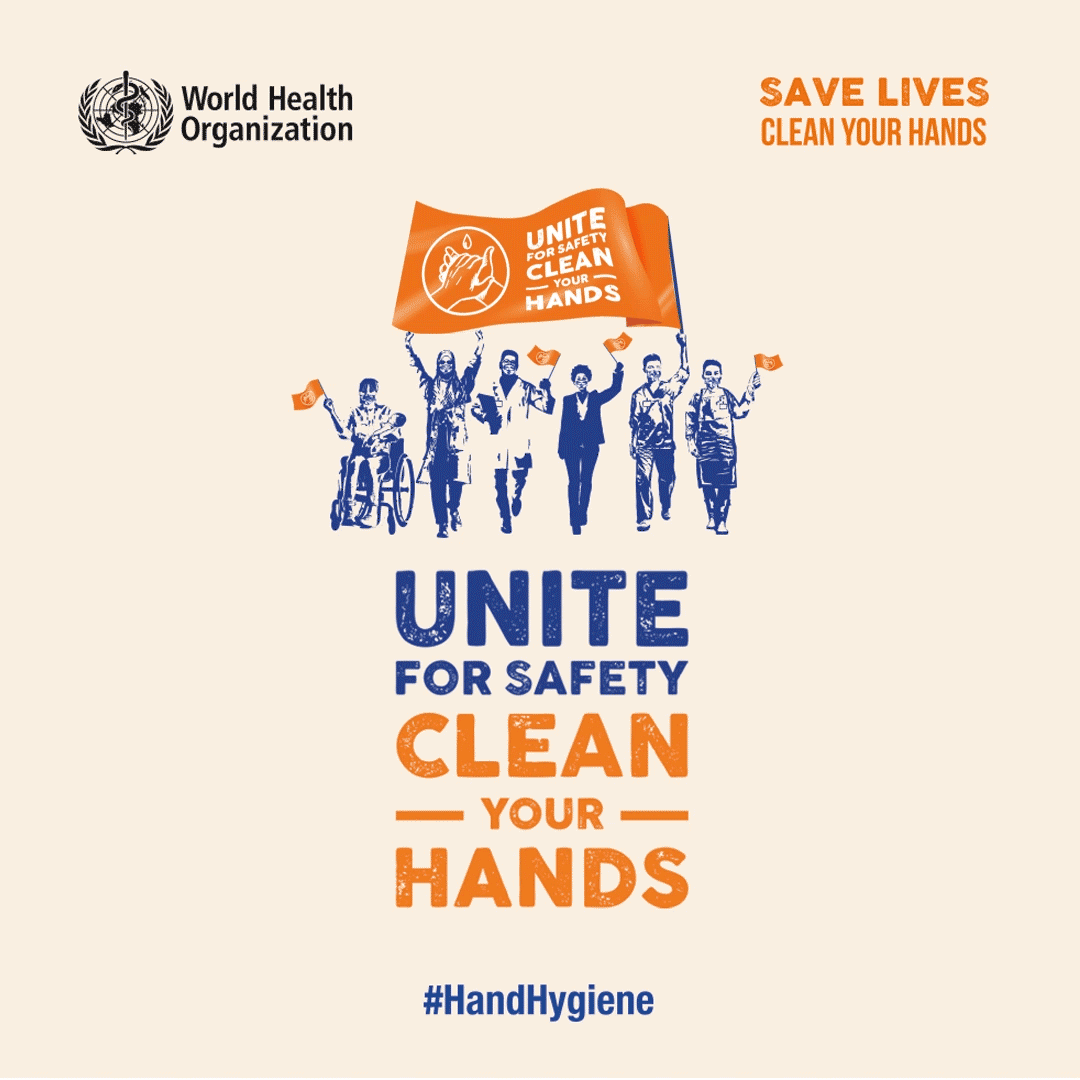 This year World Hand Hygiene Day focuses on the following:
we can add to a facility's climate or culture of safety and quality through cleaning our hands; and
a strong quality and safety culture will encourage people to clean hands at the right times and with the right products.
Calls to action
Everyone should get involved in hand hygiene and WHO have calls for action for a wide variety of groups.
Health care workers: thank you for leading by example and encouraging others to clean their hands.
IPC practitioners: thank you for engaging health workers to be part of new hand hygiene initiatives.
Quality and safety leads: thank you for working with infection prevention colleagues to support hand hygiene improvement.
Facility managers: thank you for promoting a quality and safety culture to ensure clean hands.
Policy makers: thank you for prioritizing resources, training and programmes on hand hygiene.
People who use health care: thank you for getting involved in local hand hygiene campaigns and activities.
Campaign posters and other resources are available to use locally and #handhygiene should be used in social media posts. 
NSS ARHAI Scotland support and promote the aims of WHO Hand Hygiene Day by providing information and guidance on hand hygiene practice that everyone should follow.
Unite, talk and work together on hand hygiene for high quality safer care everywhere.
NSS ARHAI Resources
Use Chapter 1 of the NIPCM to find out how, when and what product to use for NIPCM. 
Use the step by step hand technique posters to make sure you are performing hand hygiene correctly
If you are a healthcare worker you should follow the moments of hand hygiene to stop infection spreading when providing care.
Feedback and further information
If you have any further questions on hand hygiene or comments then email nss.ARHAIinfectioncontrol@nhs.scot